NMEA Monitor for Windows
Screen Shot
1.Main form
Main menu
File : Print, Copy, Start Replay, Start Recording, Exit.
Tool : GPS Command/Report, Average display, Time lag of GPS to PC, Clock Synchronization.
Option : Option setting, Version.
Language : Japanese, English, Font.
2.Main form (Replay mode)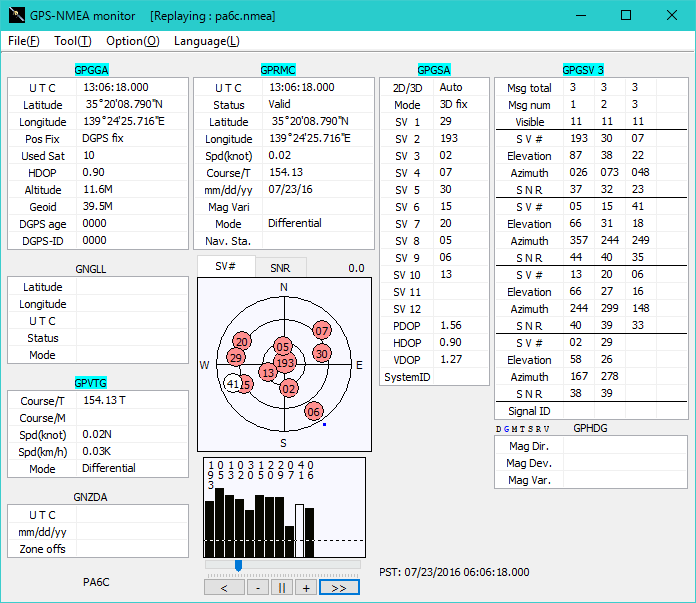 Replay button
< : Playback reverse(Increment speed).
- : Step reverse.
|| : Pause.
+ : Step forward.
> : Playback forward(Increment speed).
The drug doing the slider of TrackBar, it can move the playback point.
3.Main form (GPS+Glonass mode)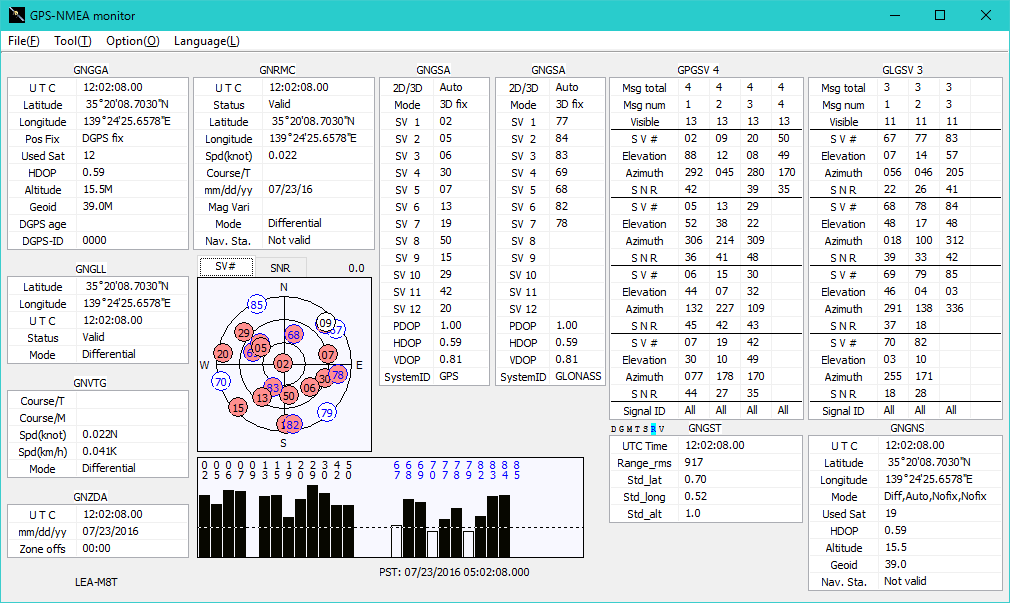 4.Main form (GPS+BeiDou mode)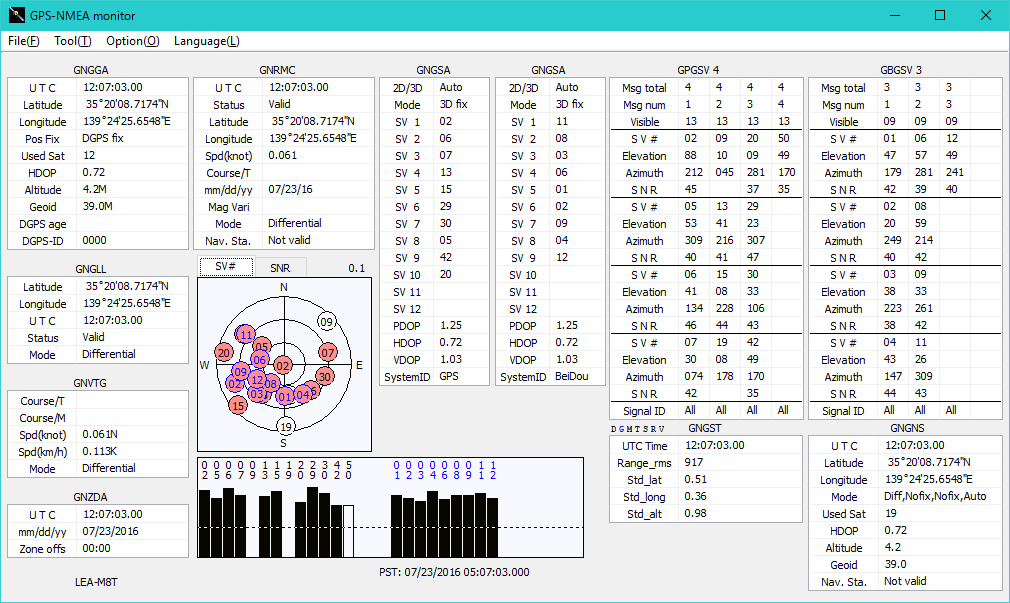 5.GPS Command/Report form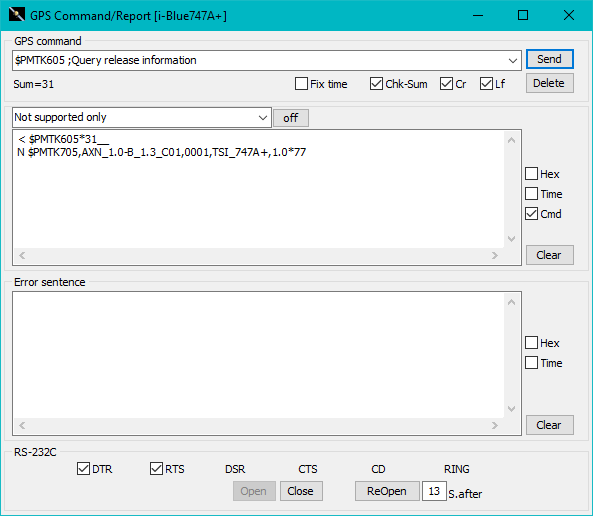 Form size can be resized.
6.Average form
Track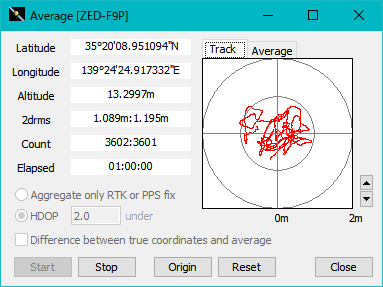 Average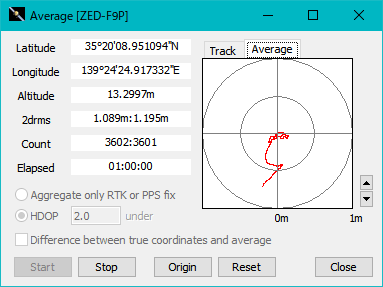 7.Time lag of GPS to PC form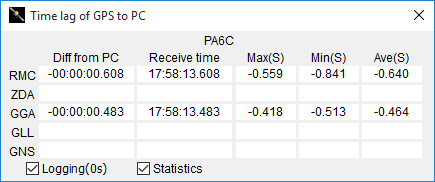 8.Option form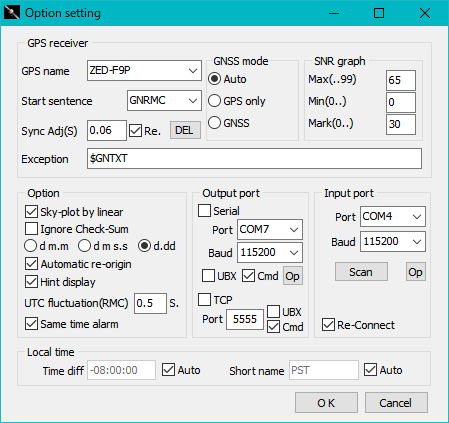 The "GPS name" of a GPS receiver can add or delete by the user.
9.Advanced options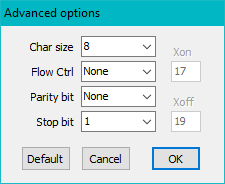 10.Scan serial port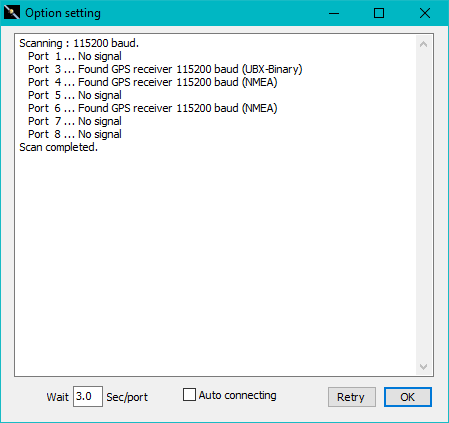 Detect mode : NMEA, SiRF-Binary, UBX-Binary.
11.Option form (TCP)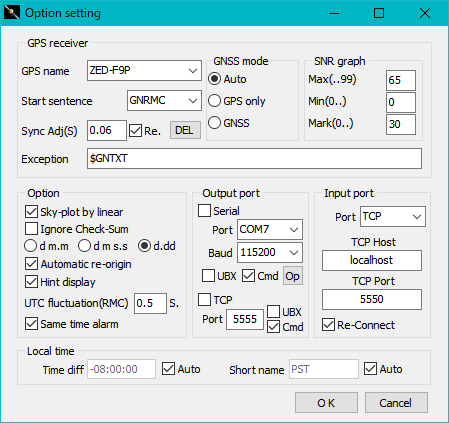 12.Option form (Location API)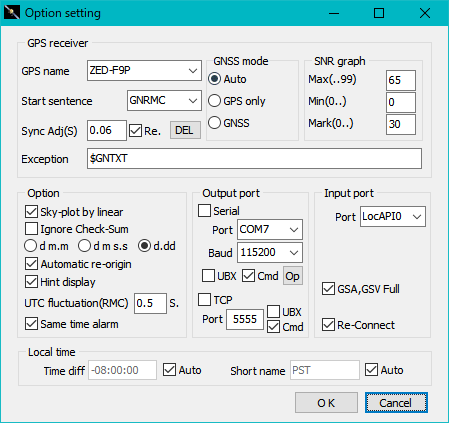 13.Unsupported sentence display form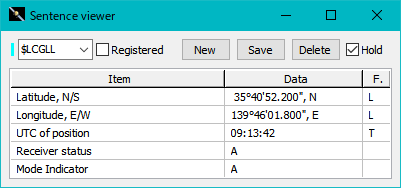 Home Eng.
Home Jp.